I held a solo exhibition at the popular place in Kichijoji, "Cafe Zenon". I decorated a lot of characters in a spacious and fashionable space. I drew live painting on a large glass, it was a chance to let many people know my work.
I made a sticker for my favorite character "Magic Horse".
I drew a book for children published from Orange Page. I designed a lot of vegetable characters and drew illustrations. After publication, I continue to hold events at each book store to appeal.
I participated in an exhibition held in Busan, Korea. It was an exhibition of zombies drawn by artists active all over the world.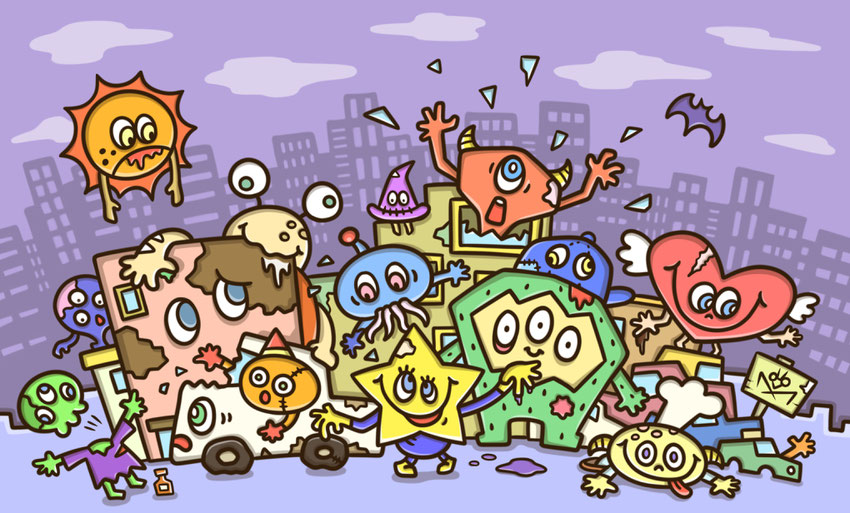 I participated in a custom show of "RUMBBELL" made by Hong Kong artist Ryan Lee. It was very exciting to paint his character with my style. Since then, this work was also interviewed in Hong Kong magazines, so I am really happy.
I participated in an event held in Korea. I brought lots of new can badges. At the venue, I spent a pleasant time signing and live painting.
I made a character design for a singer "Re:0KT" they are singer active in Japan. After the illustration was completed, I did live painting at their event.
I made a lot of cute and small badges. I will bring them to some event, so please get it.
KAMAKIRI sticker has been released. Let's energize your conversation with colorful characters.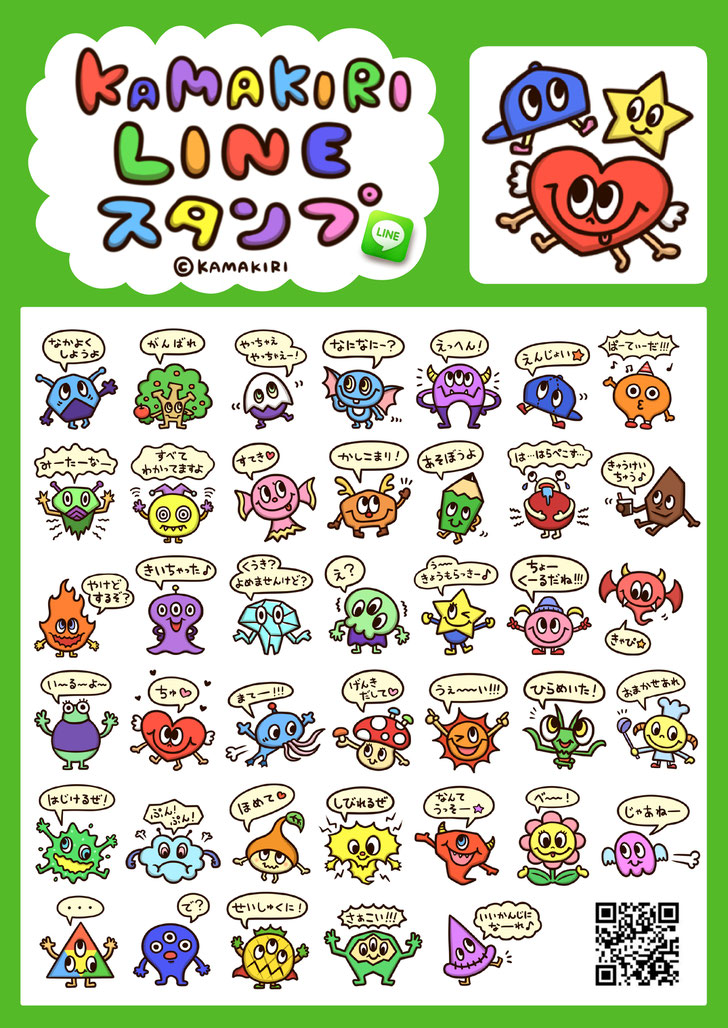 I made a lot of Colk Children for the event. It was a spot sale, so I do not have it anymore, but I am satisfied because everyone did a good journey.
The sale of the smartphone case I designed was started. Please purchase my case where many colorful characters were drawn.
It is an original apples made in cooperation with apple farmers. It was made using a special sticker that blocks sunlight.
This is a pen case with an illustration of KAMAKIRI. I made limited production for the event.
My illustrations were posted in the men's fashion magazine "smart" sold in Japan. I took charge of the fortune page and made various elements cute characters.
This is the only one puzzle in the world that I drew for my best friend.
A tote bag was sold at the famous gallery shop "FEWMANY" in Shinjuku. A bag designed by scanning a picture drawn with a pencil is a very softly atmosphere.
I held a solo exhibition that displayed a lot of original drawings drawn with colored pencils. Many people came and I had a happy time during the exhibition.
I made a figure of the original character Mimichi. It is my favorite work, although I could only make a small amount because I did all of the original production, duplication and painting.
It is an event that I will make a character based on the idea that children thought. Even if they cannot draw well , we consult and decide the shape, color, and all others together.
I participated in the exhibition held in Tokyo. Many artists made original cartridge of Family Computer as canvas. It was an exhibition with dreams.
It is a badge series of sumo wrestlers. I wanted to convey Japanese culture uniquely.